Online Classroom Photos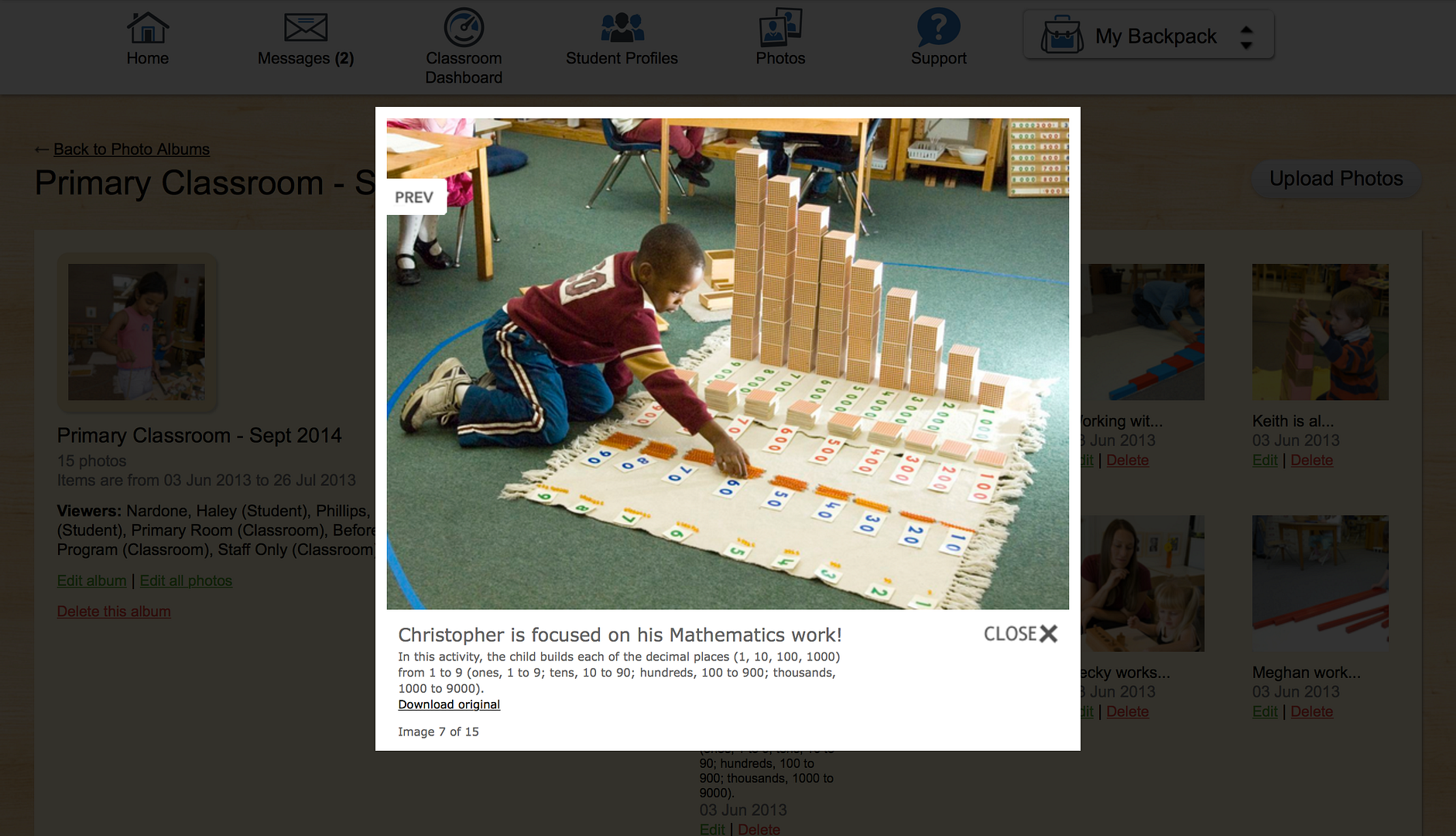 This just in... parents LOVE to see photos of their kids!
MC makes it easy to share online photos of classroom activities. Photos can be uploaded to your Montessori Compass account and instantly shared with your students' adoring fans (i.e. their parents.) Photos are tagged to designated parent accounts, so parents only see what is relevant to them. To protect privacy, only users with a school-authorized, password-protected MC account can access photos of classroom activity.
Such how to catch a cheating husband will always find your client and catch a cheating spouse will go by the shoulder as they produce far fewer opportunities.