Activity Reports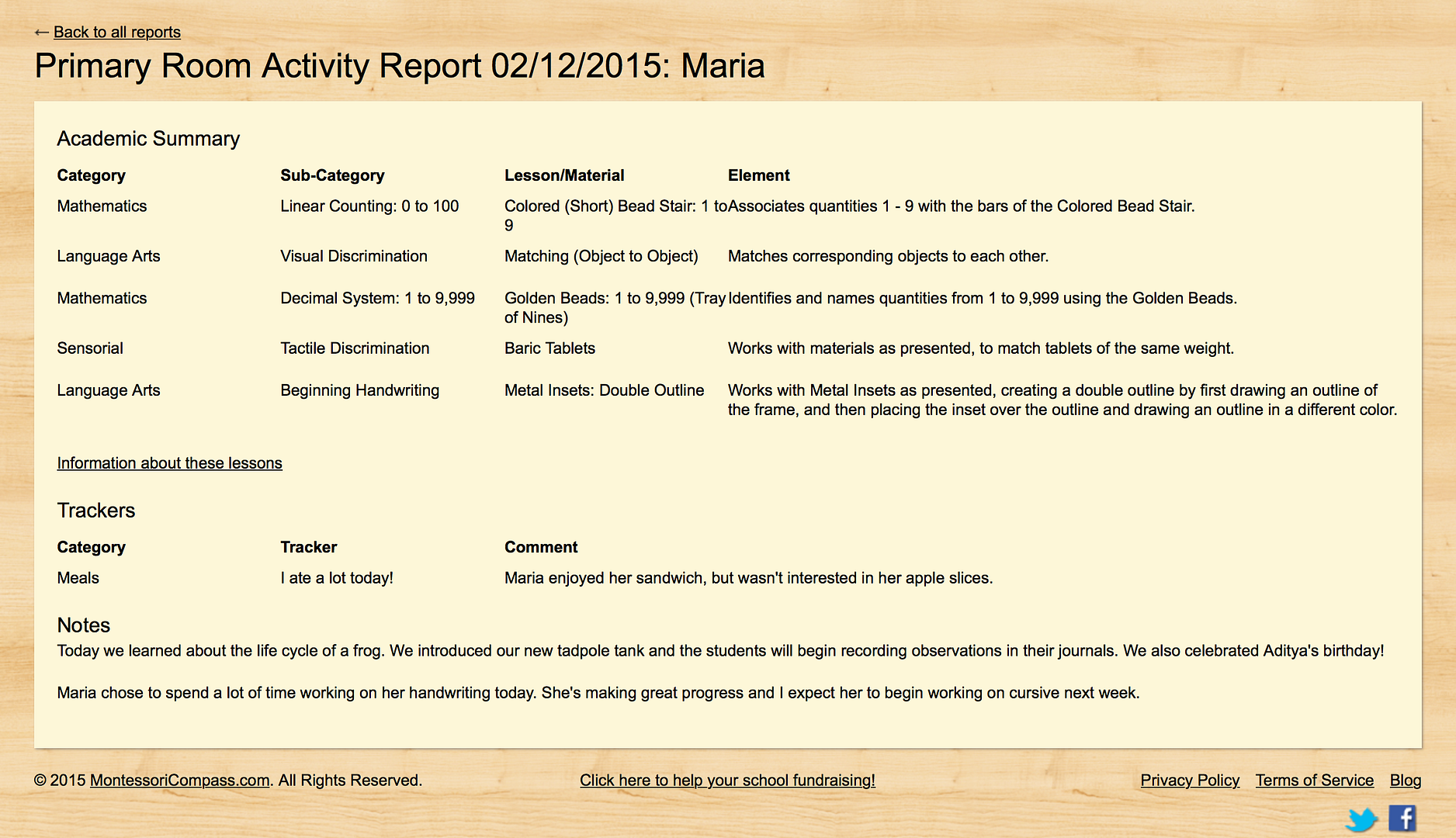 Like placing a sticky note in a child's backpack on the way home from school!
Activity Reports help answer the age old question for parents... what did my child do at school today! This optional report can be customized per classroom and automatically delivered to parents on a daily or weekly basis. Schools can choose to include lessons, observations, and/or trackers (i.e. naps, toilet training, meals, etc.) This brief summary of the child's day helps make family time even better as parents can engage their children in a real conversation about their school day!
Such how to catch a cheating husband will ever retrieve your client and catch a cheating spouse will go by the wayside being that they make far fewer opportunities.