Online Montessori Progress Reports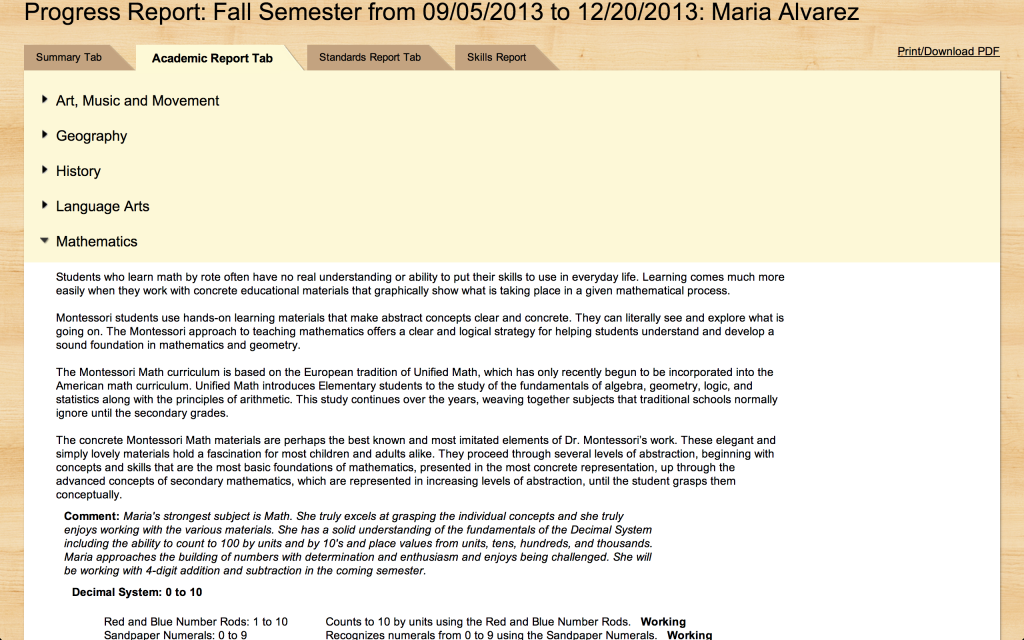 Generate custom Montessori Progress Reports!
Even the most engaged parents can find it challenging to effectively understand their child's progress in the Montessori classroom. Montessori Compass makes it easy for parents to see tangible evidence of their child's academic and social development in an easy-to-read format. MC's comprehensive Online Montessori Progress Reports compile all of the lessons presented to the student over the selected period of time and may include personalized notes from the teacher. Parents can view student progress reports on the web via the parent portal. You may also choose to download/print a PDF and deliver to parents outside of the portal. Progress Reports are highly customizable, giving you the ability to opt-in/out of sections including a customizable Skills Report and the Standards Report.
Such how to catch a cheating husband will every time find your client and catch a cheating spouse will go by the kerb inasmuch as they form far fewer opportunities.