Online School Directory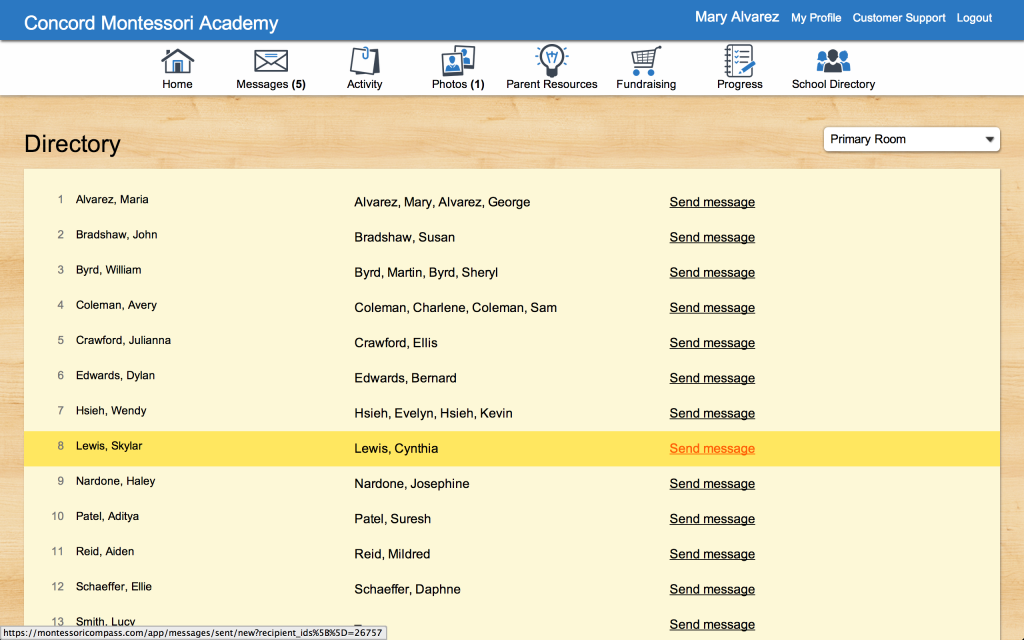 MC makes it easy to connect with other parents!
Parents who have ever tried to organize a birthday party or play date for their child will appreciate the convenience of having an easy way to connect with other parents. Messages are instantly sent via Montessori Compass messaging - not email. Therefore, all personal information (email addresses, phone numbers, etc.) are always kept confidential. This allows schools to leave it up to the parents as to what information they would like to share and with whom.