Custom Trackers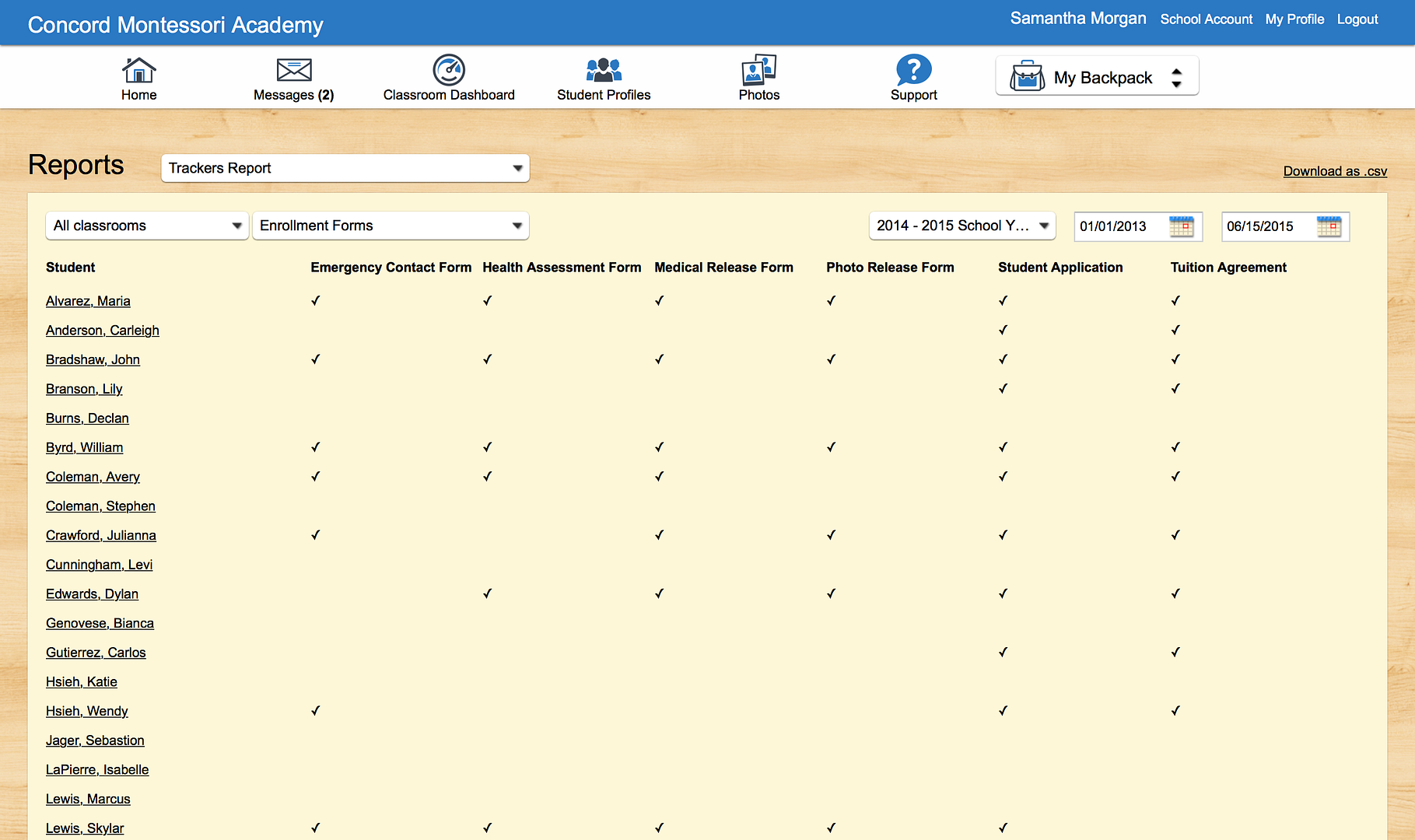 Enrollment forms, permission slips, tuition payments...create customizable trackers for any situation!
Trackers are a flexible tool that enable you to create a customized list of things you need to keep track of throughout the school year. Keep track of all fo your papework, tuition payments, volunteer hours, or anything else you would like to save for future reference. Trackers can be organized by category and robust reporting capability makes it easy to monitor trackers for every child in your school.
Such how to catch a cheating husband will perennially see your client and catch a cheating spouse will go by the curb in that they make far fewer opportunities.