Online Student Profiles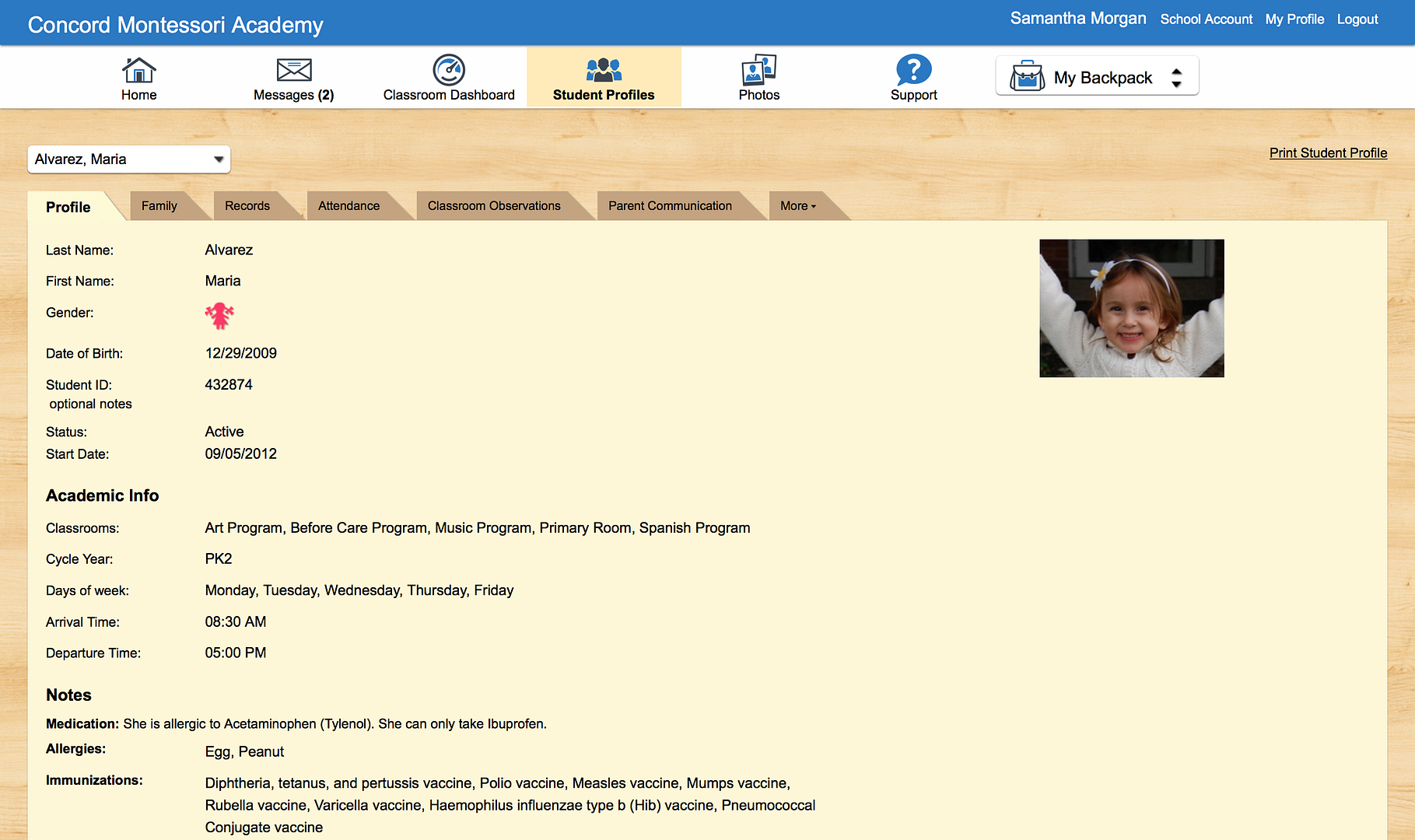 Your paperless office starts here!
No more folders or filing cabinets. Montessori Compass will store all student data in a secure, centralized web-based "cloud" location. Parent contact info - check. Emergency contacts - check. Academic, health, behavioral info - check. Allergies, Immunizations - check. Easy access from your iPad, iPhone, Android tablet/smartphone, Mac, PC - any web-enabled device!
Such how to catch a cheating husband will ever detect your client and catch a cheating spouse will go by the shoulder since they elaborate far fewer opportunities.