Online School Calendar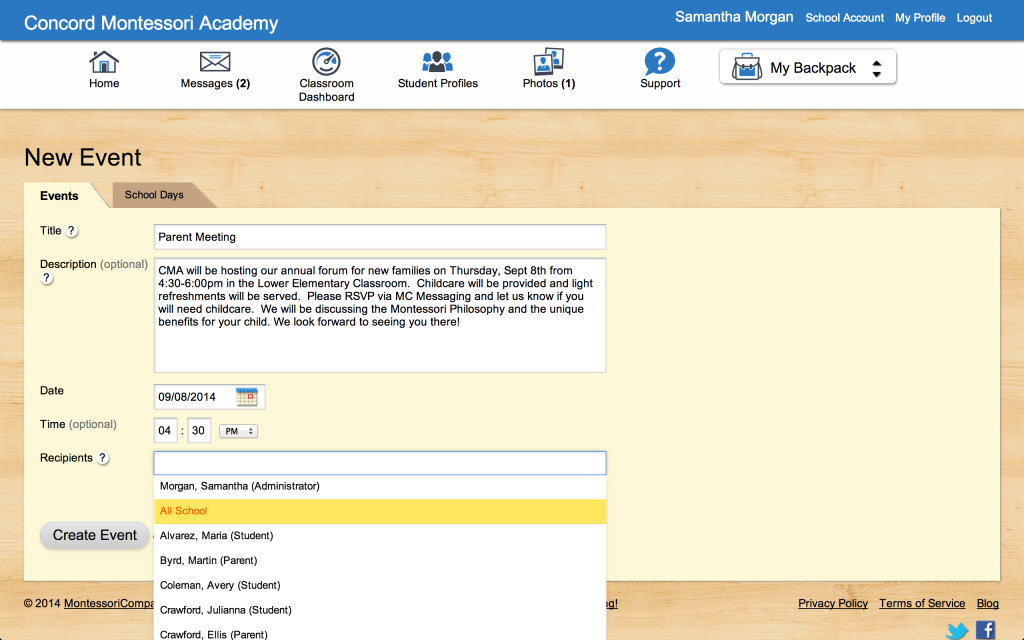 Easily maintain accurate, up-to-date calendars!
With Montessori Compass it's easy to keep your school's community in the know! Create school-wide or classroom-specific events. All lesson names and descriptions publish directly to the calendar. Calendars are personalized for students so parents only see events that are relevant to their respective classroom(s). Parents, teachers, and administrators can view updated daily events on the web or print an annual school calendar to post on the fridge!
Such how to catch a cheating husband will always find your client and catch a cheating spouse will go by the roadside in that they work out far fewer opportunities.