Real-time Student Metrics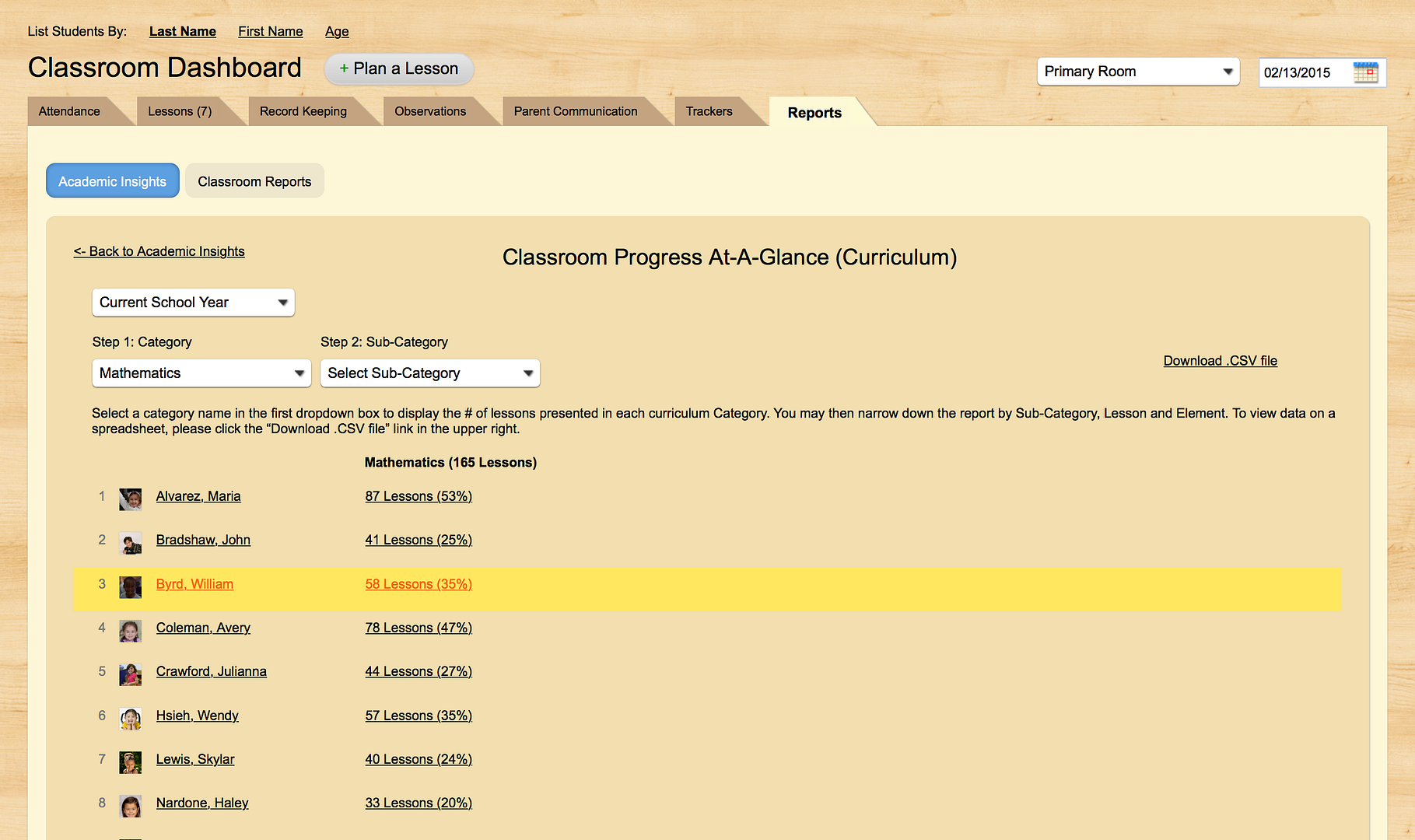 Don't wait for progress report time to evaluate student performance!
With Montessori Compass, you can conveniently monitor the progress of every student in your school on a real-time basis. Reports can be generated instantly, to help guides/administrators to ensure students are on track to achieve academic goals. View by curriculum category, timeline of all lessons, highest recorded assessment level, or standards mapping. Reports are private and only shared with parents at the school's discretion. MC includes a variety of useful tools to view a student's progress including the ability to select any lesson in your curriculum and instantly see the last documented skill level for every student in your classroom!
Such how to catch a cheating husband will perennially retrieve your client and catch a cheating spouse will go by the roadside in that they make far fewer opportunities.