We are excited to release the new "Display Options" feature on the Progress Report creation/edit page. This feature provides enhanced flexibility, putting you in complete control over what information is shared with parents on both the Web & PDF view of the progress reports.
When creating a new progress report (or editing an existing one), you will find checkboxes for each section of the report. This enables you to customize whether you wish to display/not display an entire section of the report or even individual components within a section. For example, you can choose to omit the entire "Summary Tab" or only the specific "Attendance" component on the Summary Tab. Simply edit the checkboxes next to each item to determine which items you wish to display. Changes are reflected on the report in real-time, so if you change your mind, you can always make an adjustment even after the report has been generated.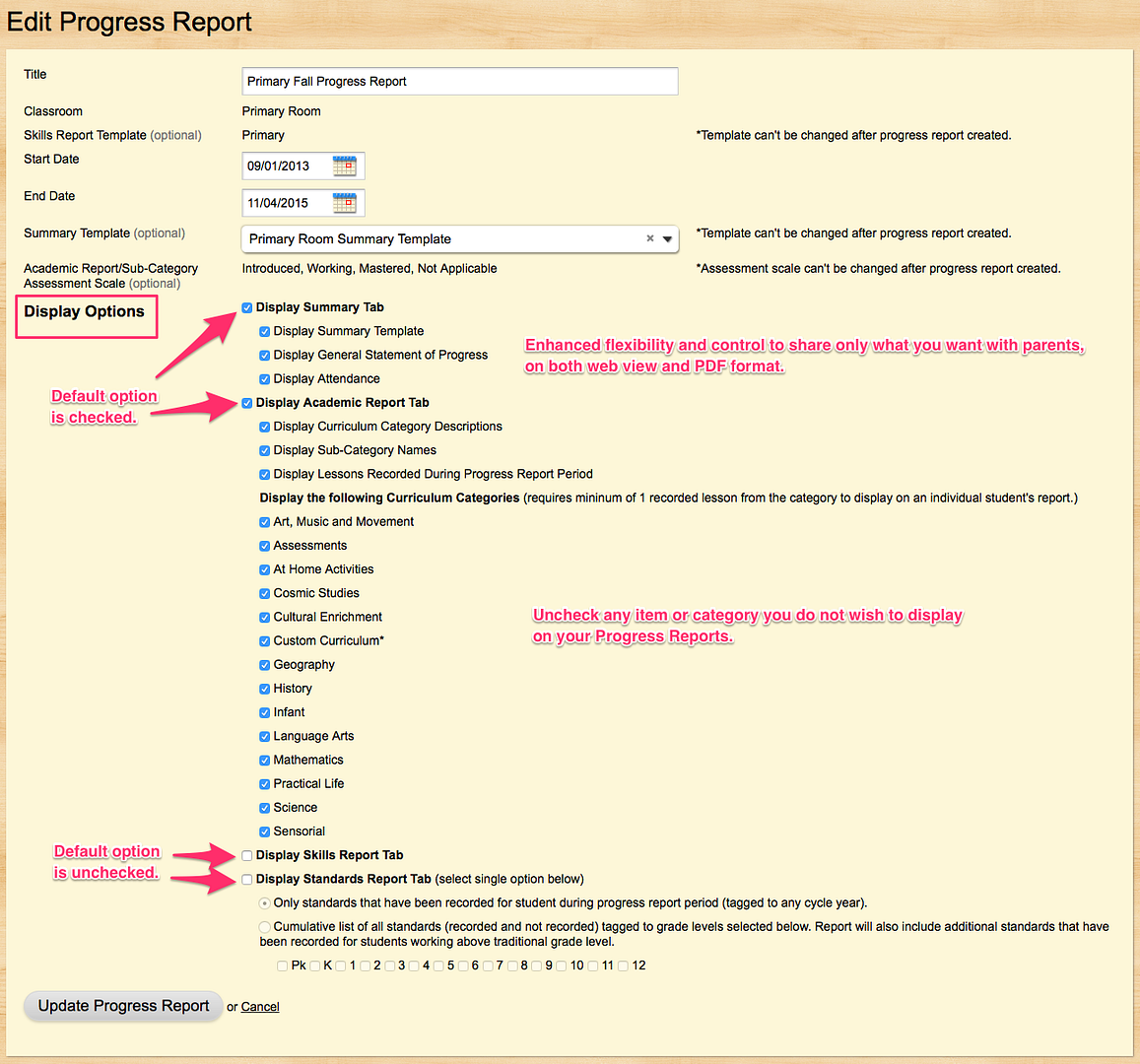 We've also made some updates to the formatting of the PDF version of the progress report, in an effort to improve the reading experience for parents. One of the key areas of focus was the "Skills Report". This feature enables schools to build a series of customized templates to help share insights with parents regarding areas of development that may fall outside of the Academic Report. The update will provide improved clarity for parents as they review this highly personalized section of the progress report.